Venue
---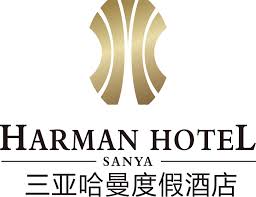 Harman Resort Hotel Sanya (Pending)
136 Yuya Road, Jiyang District, 572000 Shanghai, China
website: http://harman.hotel-in-sanya.com/en/
* The organizing committee will not ask delegates to provide credit card information for any purpose. The registration will be completed only via conference system. Please be alert.
Located in the central location of Dadonghai, Harman Resort Hotel Sanya features a restaurant and free WiFi. The hotel has a year-round outdoor pool and spa center, and guests can enjoy a meal at the restaurant or a drink at the bar. Within a 5-minute walking to the beach, Nanshan Temple is 20 mi from Harman Resort Hotel Sanya, while Luhuitou Park is 2.7 mi from the property. The nearest airport is Sanya Phenix International Airport, a 30-minute car drive from the property.
Check out the carefully selected restaurants and attractions near the hotel
*Notice:
Please note that the hotel will not contact any participants for hotel booking, please be careful when anyone asks you to provide your credit card information to reserve room for you.